Great Features of Vinyl Pool Liners in Fayette County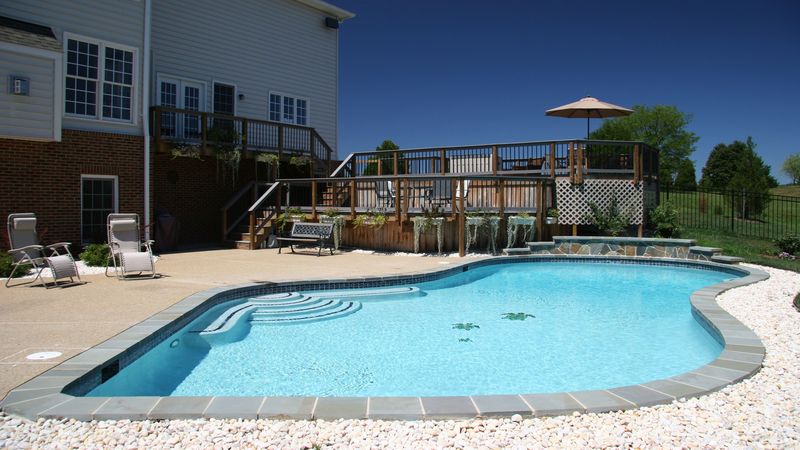 Homeowners have various options when it comes to installing swimming pools. Vinyl liner pools have been a popular choice in the United States for many years. Swimming pool service professionals can give you advice about the various benefits connected with vinyl pool liners. Fayette County residents can learn a little about these advantages below.
Adaptable Design
Pools with vinyl liners are available in both square and rectangular shapes. These liners can be customized to correspond with your preferred design or the size of your pool. You can obtain a vinyl pool liner that matches any pattern, thickness, or color of your pool. For pools that have the spa-like or lagoon style, textured and multi-tiered vinyl pool liners are available.
Easy Maintenance
Keeping a swimming pool maintained requires a significant amount of work. However, vinyl pools tend to require a minimal amount of maintenance. Often, the maintenance work involved consists of treating the pool with chemicals and vacuuming the floor on a regular basis. The installation of a saltwater generator may be chosen in lieu of adding chemicals to reduce maintenance requirements even more.
Affordability
Vinyl liner pools are not overly expensive to maintain or install when compared to concrete or fiberglass pools. Vinyl liner pool repairs are also usually not as expensive as other types of pools' srepairs. Vinyl liner pools are an exceptionally affordable option for the homeowner seeking to have a long-lasting swimming pool solution. 
Vinyl pools are ideal for homeowners because vinyl pool liners can last as many as 10 to 20 years. The cost of replacing a vinyl pool liner is muchs lower than the cost of the brand-new pool installation. In addition, you can find excellent warranties on vinyl pool liners from an experienced pool service, repair, and maintenance company.
Modern vinyl liners for pools are durable and strong. Vinyl itself does not need the addition of chemicals like a concrete pool does – it is a very nonporous surface. Vinyl has a smooth surface that makes it resistant to contaminants, such as algae.
If you are in the market for a vinyl pool liner, contact an experienced swimming pool company serving Fayette County today.